Enjoy Delicous Pastries by Andrea Bakery items and Bakery Cookies, pastries, brownies, muffins and scones in grove city, pa or mercer, pa. We have Care Packages for college students, professional gifts and fundraising.  An Olde World Style Bakery with delicious bakery baked goods. You will love this Pastry Bakery. Best in Mercer and Grove City PA. Check this bakery out now!

cake cookies grove city, pa mercer, pa brownies cup cakes pastry pastries

Welcome to Pastries by Andrea!

Pastries by Andrea is all about making memories. Remember when everyone went to Grandma's house for every important event and you always looked forward to her homemade desserts and pastries? Can you smell the sweet aromas and taste the yummy goodness? There was no place else you would rather be. 

Andrea helps bring your memories to life!

 In today's hectic world, we're often too busy for those special touches, but Andrea's Pastries can help brings that homemade love to your cherished moments.

LOOKING FOR A PROFITABLE FUNDRAISER?

Click on the Fundraising Icon

to learn how to make your groups

fundraising easy and delicious!

Kolachi, Baklava, Ladylocks & Kiss Cookies are now available year round, in the Bakery Freezer Case at 

COUNTY MARKET, GROVE CITY, PA

 Valentines Day is Right Around the Corner

Ladies Day Out , Rocky Grove Fire Hall February 7, 10-4

Legacy Bridal Show, Grove City, PA February 7, 10-2

BBOP Night at the Races, The Embassy, Youngstown Ohio

 February 14, 6-10 pm

L

"Andrea's Pastries are no only made of the highest quality ingredients, they are made with talent, creativity and the most important ingredient: love for the art of baking. She has a God-given talent! My HIGHEST recommendation to brides, caterers, and those preparing for classy gatherings.

The Cookie Connoisseur

P.S....I forgot the adjective: Addictive!"

Visit one of our favorite partners, 

              beans on broad

​NEED KOLACHI  

OR BAKLAVA FAST?

County Market in Grove City is proud to offer Pastries by Andrea Kolachi and Baklava year round in their bakery freezer case. 

 Get it now for any holiday or family celebration

County Market is a great supporter their local community

 and its vendors!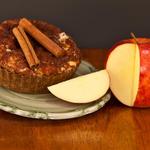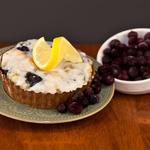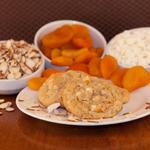 "Kolachi and baklava ...I tend to be picky. There is a gal    

     named Andrea Reiser in Mercer, Pa. that does a bang up

     job on these two items. Best baklava I have ever had, and 

     the kolachi is tied for first place. Andrea knows how to bake

     and offers a limited number of baked goods that are about 

     as good as you can get. She also supplies desserts to

     Tambellini's in Pittsburgh, so she has to be good. 

Worth a phone call and the trip! " ​

            Youngstown Eats is part of MARK KNOWS IT ALL

                    http://youngstowneats.blogspot.com/